Search found 9 matches
Search found 9 matches • Page 1 of 1
by Devon Rover

Thu Sep 19, 2013 10:24 pm
Forum: Roverstalk
Replies: 80
Views: 21729
I'll be going to this one too
Looked at travelling via national express, they wanted to send me via Heathrow
by Devon Rover

Wed Apr 14, 2010 10:34 pm
Forum: The Other Things in Life
Topic: Fantasy Premier League 22/23
Replies: 560
Views: 147917
Bit optimistic isn't it Dan? Making up 95 points with only a few games left, although on your logic I can make a late push for the top 3
by Devon Rover

Wed Apr 14, 2010 10:28 pm
Forum: Roverstalk
Topic: 4-5-1 0r 4-4-2
Replies: 69
Views: 17743
I see. I think Nzonzi has been the pick of Allardyce's signings, and I think trying to play Nelsen in a new position that doesn't really suit his strengths would be worse. Nelsen is good at leading the back line, reading play and getting in position to make saving tackles. His biggest weakness is h...
by Devon Rover

Sun Apr 11, 2010 8:29 pm
Forum: General Football Chat
Topic: The Champions League Thread
Replies: 262
Views: 72887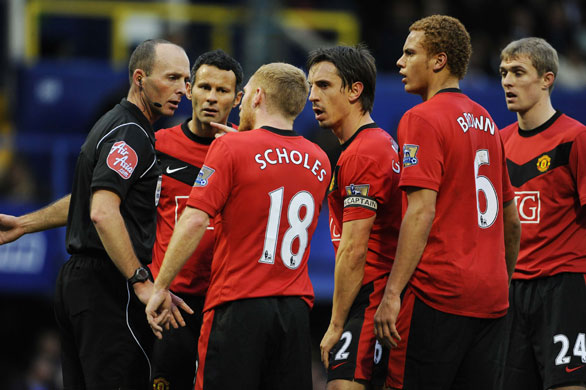 Typical Germans?
by Devon Rover

Tue Dec 16, 2008 10:30 pm
Forum: Roverstalk
Topic: cup draw
Replies: 13
Views: 7136
iamarover wrote:i hope bournemouth beat blythe, it's only an hour or two away for me
Don't worry Blyth is only the best part of 7 hours from here, at least the stupid kick off time won't prevent me from missing a relitivly local game now.
by Devon Rover

Mon Nov 05, 2007 5:57 pm
Forum: Roverstalk
Replies: 30
Views: 17503
Rovers 0-157 Bad luck wrote:your so lucky you guts live up there and can see any home game

i live basically at the bottom of the country in

plymouth, which sucks
Agreed
by Devon Rover

Tue Aug 28, 2007 2:17 pm
Forum: General Football Chat
Topic: Fantasy Football
Replies: 251
Views: 82128
mine: ---------------------------------James Jagielka --------Terry (C) --------Carragher ----------Shorey Nani ----------Matthew Taylor ---------Martin Petrov --------Bentley ------------------------Bellamy-------Tevez Subs: Friedel, Tuncay, Dyer, Todd I've made a couple of last minute changes ---...
by Devon Rover

Tue Apr 10, 2007 9:33 pm
Forum: Roverstalk
Replies: 180
Views: 99310
Rover the Moon wrote:I've heard the train runs from piccadilly to old trafford and it's £4 return with no extra train in case of extra time.

I think I'll use the free tram system
There won't be extra time will there? Replay first surely?
Search found 9 matches • Page 1 of 1